Key Benefits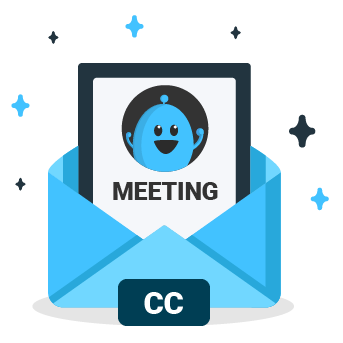 Automate guest registration
Roby works as a virtual assistant to register the visitors for the meeting hosts. Simply cc Roby into your meeting invite. Roby will automatically send out a check-in QR code to the guests.
Touchless guest check-in
When guests arrive front desk, simply scan the QR code and Roby will notify all the attendees. It also includes handling varied cases of guest check-in. (ex: forget QR code emails)
Track visitors check-in data
Roby provides a easy access of historical visitors check-in data for facility team to trace back for security and workplace safety purpose.
How it works
Use cases
For a building with 800 users:
💰
0
$ Dollars

Cost savings/mo.
🤩
0
% Percent

User satisfaction
Pay as you go
Our pricing model makes it easy for you to plan your budget and never pay something you are not using!
STARTER

$0.3/ request + One-Time Installation Fee $500 $250/month For 10000 requests

BOOK A DEMO

BUDGET CONSCIOUS

$0.25/ request + One-Time Installation Fee $500 $420/month For 20000 requests

BOOK A DEMO

BIG DEAL

$0.2/ request + One-Time Installation Fee $500 $10000/yr. For 50000 requests

BOOK A DEMO
📢 Any unused requests will rollover to the next billing cycle with 10% discount.
For example, if a company pre-pays for 10,000 request and uses 9,500, they will have 10% discount for the next pre-pay package purchse.
📢 Any additional requests exceeding the pre-pay amount will be billed at $5 per request.
For example, a company on $250/month plan will get 10,000 included requests per year. If a company send 10,050 requests, they will get billed $5 for the 50 requests they use past the 10,000 mark. The total yearly cost will be $3,250.